GLADE
MARS -- 'Tis the Season!
For the toddler ... (who gets into everything...)
TOYS!!! (Are you stocking up for Easter?)
Farm Rich and Johnsonville
Personal Care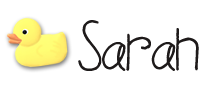 This post is written by
Sarah Coulsey
. She is a Wife, and Mother of two boys living in New England. This post may contain affiliate links.