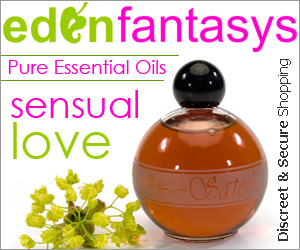 **This is an Adults Only Post and Site. Please Do Not view around children**
Yes, you read it right. I said Edenfantasys for Mothers Day!!!
Edenfantasys is not just for
sex toys
. You can get a wide variety of fun items for any female on your list.
With their Beauty and Body section, you can get anything from makeup to bath salts, to skincare and fragrances.
Here is a great gift for any Mother. Remember we all need pampering every once and awhile!!
The Belleza box
has Terme Tresses Shampoo and conditioner, Body Wash, Body Lotion and Hand Cream. All the products any women needs to make herself feel better and pampered!!
Another great gift is the

Venus Aromatic Mist

.
I love Cucumber Melon, but I have to be very careful with fragrances. I get migraine headaches very easily, so I don't wear perfume often.
The Venus Mist is a great item for people like me. It has a light smell to it, so even I don't get a headache wearing it!!
Right now is the perfect time to shop. If the Mother in your life loves organic products, Edenfantasys is offering 30% off their Organic Body care.
Like I said, there is something for everyone at Edenfantasys.
Check them out today!!
**All opinions expressed are 100% my own. I was not compensated for this post. By writing it, I am going to be given a gift card to use at their store.**